CALL US AT (619) 841-4010
COMMERCIAL LAWNS
One of the best ways to enhance your place of business is to make sure it always looks perfectly manicured and conveys a professional image. By installing synthetic turf from OmegaTurf, you are guaranteeing a great first impression from your guests and visitors before they even meet you!
Low maintenance artificial turf doesn't need water, fertilizer, or mowing which saves on maintenance costs. Artificial turf holds up to wear and tear far better than natural grass, and lasts longer. Additionally, synthetic turf may be tax deductible for commercial buildings. It is also great for pet stores, animal day cares, and pet hotels. Restaurants and malls use OmegaTurf to lend a natural beauty and friendly look to the exteriors of their facilities.
GOVERNMENT / INSTITUTIONAL
Some of our government projects include the landscaping of the Federal Building in Downtown San Diego, which included the installation of 40,000 square feet of artificial turf. We have also serviced the Navy and three Coast Guard stations in San Diego. We have established a name synonymous with top quality and excellence by branding our own synthetic turf materials. We have completed installation along streets and sidewalks, government buildings and properties, parks, playgrounds, and public schools.


RESIDENTIAL LAWNS
Omega Turf is Your Total Green Solution Since 2006! We have been a leading provider of top-quality, synthetic grass lawns and putting greens in southern California. Our satisfied customers are proof to our commitment of installing beautiful, long-lasting, artificial grass landscaping.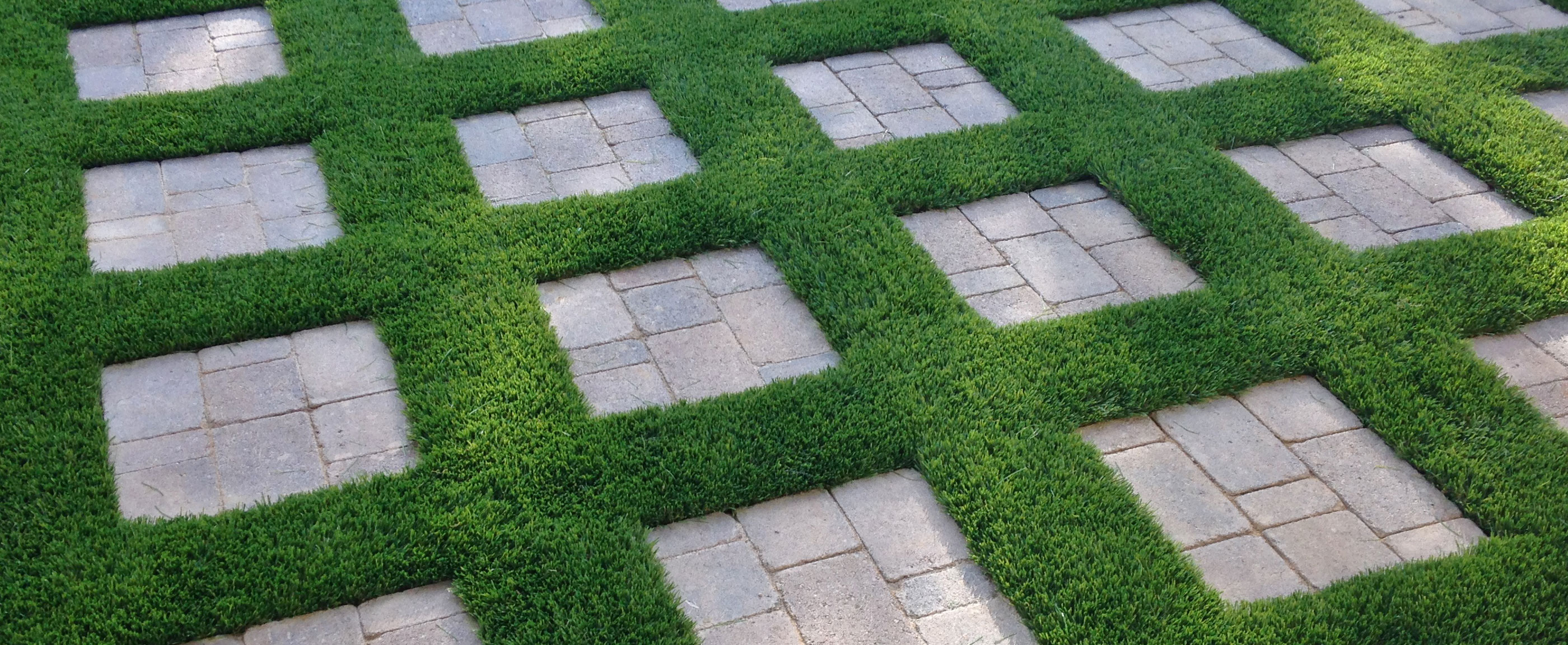 GOLF PUTTING GREENS
We design and build custom putting greens that are so real, you may not know you're in your own backyard! Omega Turf putting greens are customized by our designer with years of experience installing synthetic grass greens. He will meet with you to understand exactly what you are looking for in a green. You decide just how challenging you want it to be. The size, shape, ball speed, ball breaks and cup placement are all crucial to give you the green of your dreams!

PETS AND TURF
Having a Dog AND a Beautiful Lawn IS Possible! Let's face it…Dogs and lawns just don't get along. If you have dogs of a good size which are active, your lawn probably doesn't look so great. They tear up grass, wear paths in your yard and track in dirt and mud. With an Omega Turf lawn, your dogs will have a soft and clean area to enjoy and do their business that they can't tear up or dig through. Dog owners are the number one customer for Omega Turf due to the dog-related problems it solves and the beautification of their yard.
Hundreds of Southern California dog care facilities have made the synthetic turf choice for their locations due to the comfort and practicality of artificial grass. It is cleaner than real grass, drains great and provides an appealing space for their customer's canines.

LANDSCAPE DESIGN
Not only does Omega Turf install beautiful synthetic grass landscaping, we also offer other water-saving options such as rock, paver stones, dry river beds, decorative block walls and more.